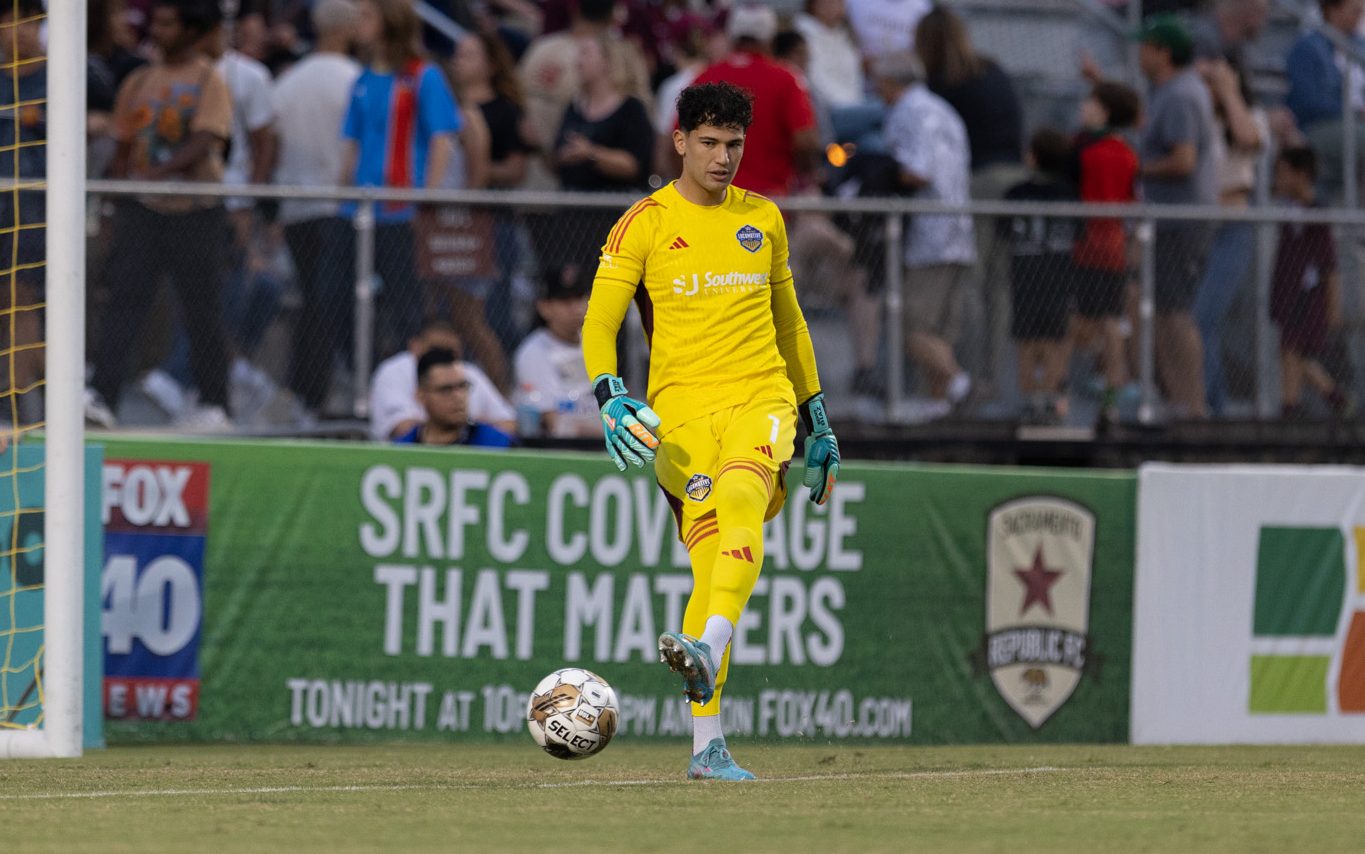 EL PASO, Texas – El Paso Locomotive FC goalkeeper Benny Diaz has been nominated for USL Championship's Fans' Choice Save of the Week –Week 28 after recording his first penalty attempt save of the season against Sacramento Republic FC.
Fans can vote for Diaz on USL Championship's website here, as well as on Twitter, Instagram Stories and the USL App. The poll will close at 10 a.m. MT on Friday, September 22.
El Paso Locomotive FC returns to Southwest University Park to kick off its final homestand of the 2023 regular season, set for a major Western Conference rematch against Phoenix Rising FC on Saturday, September 23. The final fireworks show of the season will follow after the match.
That match will be broadcast live on ESPN+, KTSM.com and Estrella TV 9.2 and will kick off at 7:30 p.m. MT.
Tickets are available for purchase online at eplocomotivefc.com/tickets, calling 915-235-GOAL or texting (915) 666-2005.