EL PASO, Texas – El Paso Locomotive announced today its promotional calendar for the 2023 USL Championship season, the club's fifth season in the league. To check out the full slate of theme nights and promotions, click here.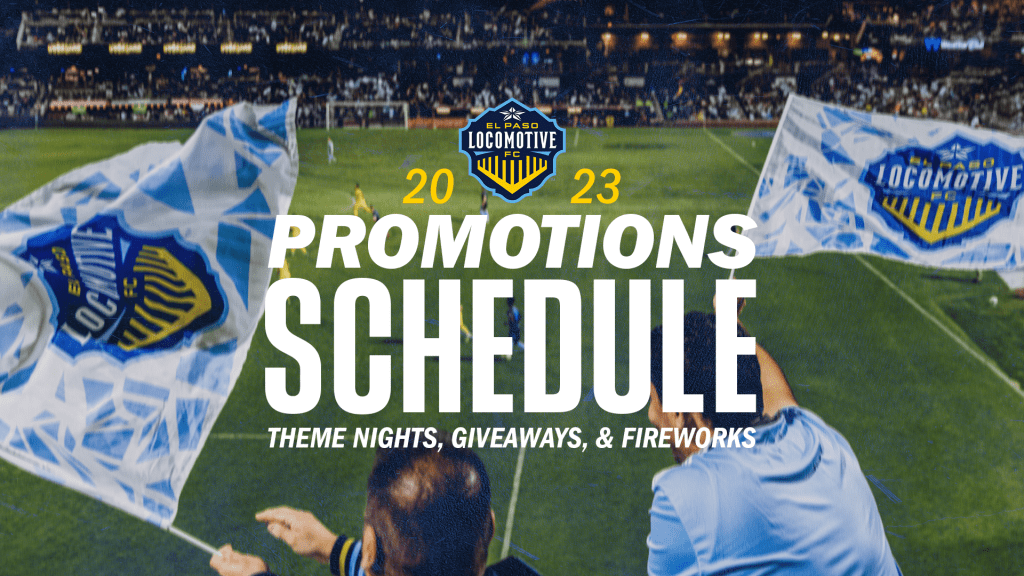 Highlights for this season include Locomotive's 5 Year Kickoff for its 2023 home opener (March 11) and Blue Out when bitter rivals New Mexico United come to town (July 1). Fan favorites Pride Night (June 14), Noche de Locos (Sept. 2) and Fan Appreciation Night (Sept. 30) will also return in 2023. Fans can expect several free giveaway items throughout the year, including jerseys, bucket hats, flags and more.
Those who want to attend individual games for the upcoming season are encouraged to sign up for the single match ticket waitlist, which will provide priority access to every match. Fans can sign up at www.eplocomotivefc.com/individual-tickets.
Additionally, Season Ticket Memberships for the 2023 Season are available and can be secured online at www.eplocomotivefc.com/seasontickets, calling (915) 235-GOAL or texting (915) 666-2005.