EL PASO, Texas – El Paso Locomotive FC Academy proudly boasted its level of talent with quality performances at the US Youth Soccer National League's Elite 64 Showcase in Round Rock. The U13 Boys went undefeated in three games to finish top of their group, whereas the U14 Boys finished second in their group with a 1-1-1 record.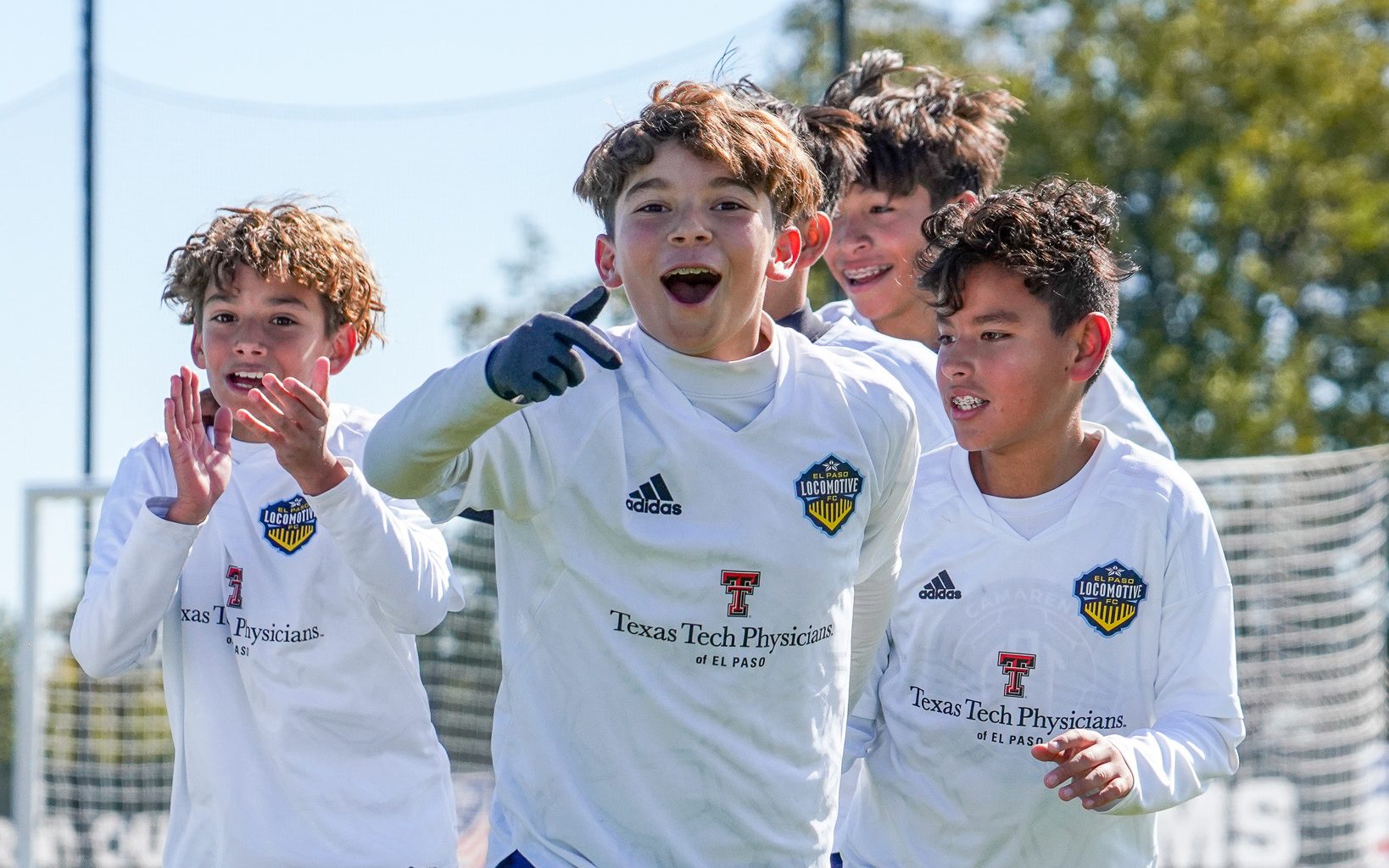 "The competitiveness of this event was truly fantastic, and we were able to perform on a high level against all our opponents," Locomotive Academy Director Ivan Militar said. "Our Academy's trajectory is positive; we are excited for the future and ready to reach new heights in the spring. We had a great experience in Round Rock, and I am proud of the way our boys played and represented our values. At these events, we are not only representing our club but also the community of El Paso; our players and families understood this responsibility and acted with class and humility."
Full scores below:
U13 Boys
2-1-win vs East County Surf Soccer Club
3-1-win vs Coppermine Soccer Club
1-0-win vs Indiana Fire Academy
U14 Boys
2-1-loss vs Chicago FC United
8-1-win vs SC del Sol
1-1-draw vs Idaho Rush Soccer Club
The E64 Showcase is a single competitive event that takes place alongside the National League's top club-centric model, Elite 64. Teams in E64 face off against other like-minded clubs looking to provide young players with elite competition to maximize player development and experience. In E64 league play, EP Locomotive U13 Boys (6-0-1) are currently at the top of the U13 South Division with 19 points and the U14 Boys (5-1-0) sit second with 15 points in the U14 South Division.
The Academy's U15-U19 Boys will represent Locomotive at the National League's first E64 Showcase of 2023 in Mesa, Arizona, taking place Jan. 22-24 at the Legacy Sports USA complex. The full schedule will be announced closer to the start of the event.