International Coaching Search Already Underway
EL PASO, Texas – Head Coach and Technical Director John Hutchinson will leave his post after one season with Locomotive and stay on as a Technical Advisor for the club to help with player recruitment and the coach hiring process ahead of the 2023 season, a landmark fifth season for the Locos.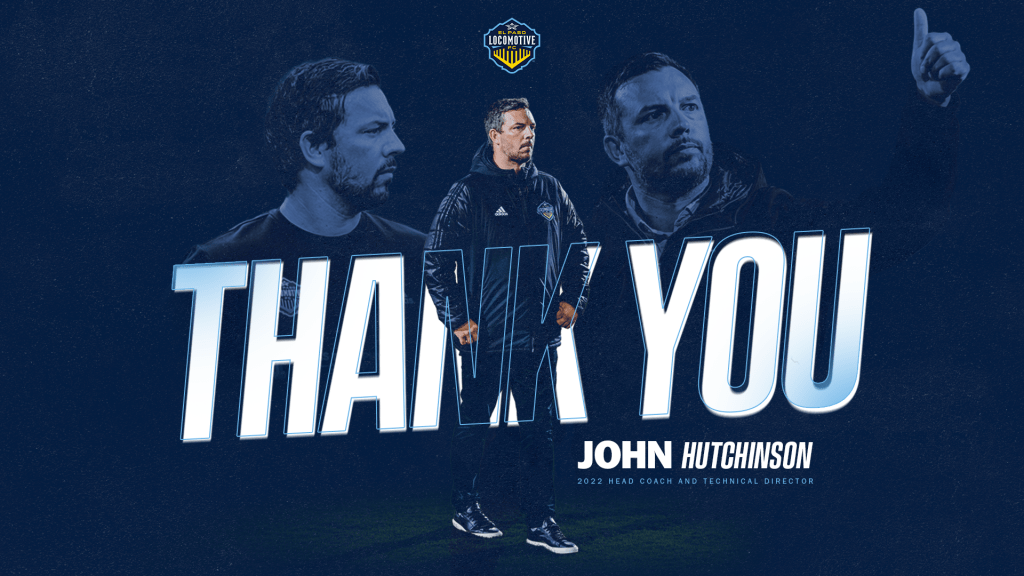 Hutchinson is leaving the club with his family to go back to Australia as the demands of being far from friends and family began to add up. El Paso Locomotive has immediately begun the search for the Club's new Head Coach.
"John brought international experience, passion, and significant experience and expertise to our club," President of MountainStar Sports Group Alan Ledford said. "His leadership was critical in the evolution of Locomotive soccer, and his vision for our youth soccer program and the Locomotive Academy was critical for our club's continued growth and development. Personally, I'm going to miss working with John, but I certainly understand and appreciate that family is most important. We're fortunate to continue to work with John during this transition period and wish him and his family all the best."
Hutchinson, 42, joined the club in fall of 2021 to lead Locomotive's fourth season in the USL Championship. A season of ups and downs, the campaign was highlighted by a 10-game unbeaten streak that included results over league newcomer Detroit City FC and the clubs first ever victory over rivals Phoenix Rising in Arizona. Hutchinson's other notable achievements include the only 5-goal games in club history, most goals ever scored in a single season, and Locomotive's second longest unbeaten streak.
"This club and city will always hold a special place in my heart, but my family needs to be back home and that is top priority," Hutchinson said. "My family and I have come to love this community and the people who call it home. I have been around the world in my football career, and I have never been to a place like El Paso. From the fans, the players, the technical staff, the management, and the front office, you are all top-notch, and this club means a lot to me. The future is bright for football in El Paso, and the culture here is extraordinary. I know that you all will continue to accomplish great things and want to say thank you to this community for allowing me to be a part of it."
About El Paso Locomotive FC
For more information about El Paso Locomotive FC, please visit www.eplocomotivefc.com.
About MountainStar Sports Group
Founded in 2012, MountainStar Sports Group, LLC (MSSG) is dedicated to initiatives that promote economic development and enhance the quality of life throughout the Borderplex region. MSSG's main focus has been on the acquisition, development, and operation of professional sports and entertainment opportunities for El Paso, Texas and Ciudad Juarez, Mexico. MSSG owns and operates the El Paso Chihuahuas, the Triple-A affiliate of the San Diego Padres of Major League Baseball, and El Paso Locomotive FC, a soccer club of the United Soccer League. MountainStar Sports Group is also a co-owner of FC Juaréz (Los Bravos) of Mexico's Liga MX in the Mexican Futbol Federation. The owners of MSSG are Woody Hunt, Paul Foster, Alejandra De la Vega Foster, and Josh Hunt, who serves as Chairman of MSSG. Alan Ledford is President of MSSG.