EL PASO, Texas – Nov 10, 2022 – El Paso Locomotive FC announced today that defender Ander Egiluz will return to the club for the 2023 season, pending League and Federation approval. The Spanish defender joined El Paso ahead of the 2022 season and made 20 appearances for Locomotive in his first year.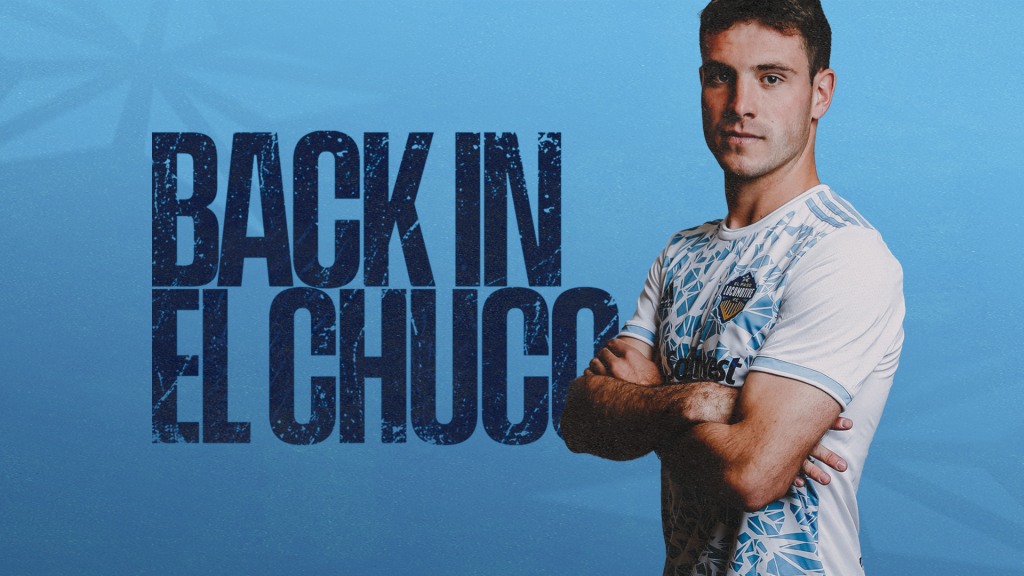 Egiluz began his professional career in 2016, joining the Athletic Bilbao Academy in Spain where he came up through their U-19 team before signing to Spain's Tercera División Club CD Basconia in 2018. While playing for Basconia, Egiluz went on a loan to SD Leioa in Spain's third division, Segunda División B, where he signed full-time in 2019. Egiluz made 35 appearances, making a goal and an assist behind 2,379 minutes played.
During his time in Leioa, Egiluz featured in the Copa del Rey, playing in the first round against FC Cartagena in 2019 as a late-game substitute. He also played a short time with CP Villarrobledo, where he earned eight appearances and a goal before transferring to Haro Deportivo, playing in 13 matches.
In his first USL Championship season, Egiluz recorded 20 appearances, playing 965 minutes. He recorded one assist and notched one goal in the 2022 campaign, which came in the final match of the regular season against Tampa Bay. The 24-year-old boasted a 92 percent passing accuracy in his own defensive half and showed his pedigree on the backline. He registered 18 interceptions and won over 70 percent of his tackles. He joins a veteran-packed defensive back four and looks to capitalize on his success moving into 2023.
Apart from his club career, Egiluz has also appeared on the national stage with the U-19 Men's National Team. Holding dual Spanish and American citizenship, he made two appearances in the 2016 Slovakia Cup, where he lifted the trophy with the United States.
El Paso will be announcing more roster additions in the coming weeks as they gear up for their fifth USL Championship season.
El Paso Locomotive FC's roster as it currently stands for the 2023 USL Championship season is below, listed alphabetically by position:
GOALKEEPERS (0):
DEFENDERS (8): Eder Borelli, Ander Egiluz, Artem Kholod, Miles Lyons, Erik McCue, Marc Navarro, Martín Payares, Yuma.
MIDFIELDERS (8): Diego Abarca, Eric Calvillo, Louis "Chapa" Herrera, Nick Hinds, Joel Maldonado, Liam Rose, Emmanuel Sonupé, Ricardo Zacarias.
FORWARDS (2): Aaron Gomez, Luis Solignac.