El Paso Locomotive FC announced today that midfielder Ricardo Zacarias is returning for the 2023 season, pending League and Federation approval. The Las Cruces, New Mexico native has been with El Paso since May of 2021 after joining from USL League One side Chattanooga Red Wolves.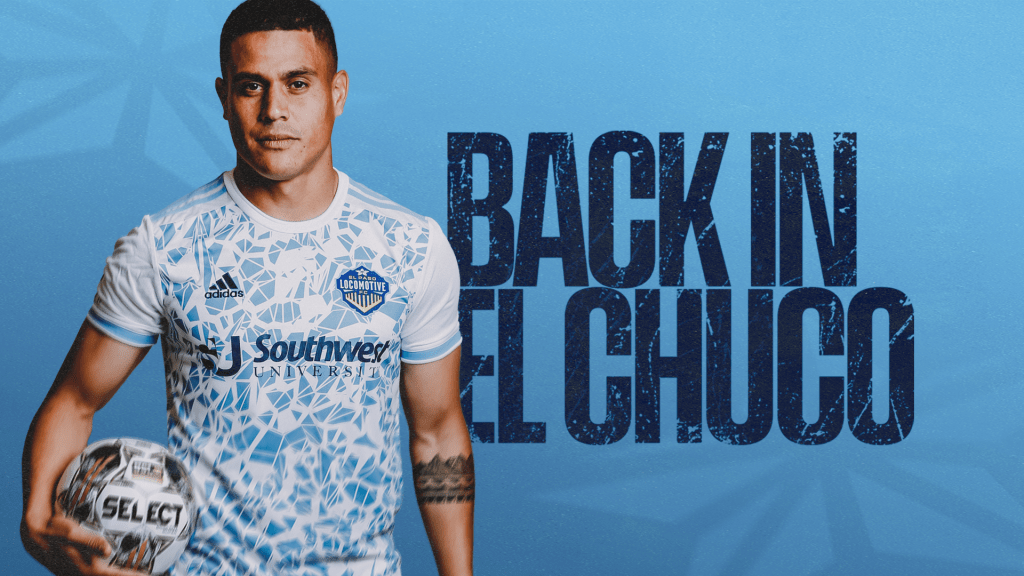 Zacarias made 30 appearances in the 2022 season and has shown his ability to be a vital component of the Locomotive attack. Across his 1,626 minutes on the pitch this season, Zacarias demonstrated his work ethic and provided key elements to a high-pressing style of play. He was tied for first in assists this season (seven) alongside returning forward Aaron Gomez.
Zacarias had a breakout year in his best season as a professional yet. He notched one goal, completed 27 key passes, and boasted an 87 percent passing accuracy in the Locomotive defensive half. Zacarias looks to continue honing his game as an attacking threat as he moves into his third season with El Paso Locomotive FC.
Prior to his time in League One (Chattanooga Red Wolves), Zacarias spent five years in Mexico in the third division, playing for Club America Premier, Irapuato, Coras De Nayarit, and La Piedad.
El Paso will be announcing more roster additions in the coming weeks as they gear up for their fifth USL Championship season.
El Paso Locomotive FC's roster as it currently stands for the 2023 USL Championship season is below, listed alphabetically by position:
GOALKEEPERS (0):
DEFENDERS (5): Eder Borelli, Artem Kholod, Miles Lyons, Martín Payares, Yuma.
MIDFIELDERS (7): Diego Abarca, Eric Calvillo, Louis "Chapa" Herrera, Joel Maldonado, Liam Rose, Emmanuel Sonupé, Ricardo Zacarias.
FORWARDS (2): Aaron Gomez, Luis Solignac.